Posted on | June 17, 2010 | Comments Off
The residents near Tupelo, MS, finally got the news they have been looking for. Toyota CEO Akio Toyoda announced plans to open its long-delayed plant in Blue Springs next year.
I tell the story of Blue Springs in The Selling of the American Economy, but briefly, the plant was the subject of an intense competition between a number of southern states last decade. Mississippi saw the plant as a way to revive its economy after Hurricane Katrina, and its governor, Haley Barbour, devoted himself to winning the factory. But landing Blue Springs was only the beginning of what has become a roller coaster ride.
Initially, the plant was scheduled to open in 2009, building the Toyota Highlander. Then its opening was delayed until this year, and the vehicle was changed to the Toyota Prius. When its financial crisis descended in late 2008, Toyota put the plant on an indefinite hold, as it did with other projects worldwide.
Now, Toyota says Blue Springs will open in 2011, building the Corolla.
You might remember that Toyota built the Corolla at its joint venture plant with General Motors in Fremont, Calif. That factory, called NUMMI, closed in April, although the plant site now is scheduled to become the future home of a new car that will be built by Tesla, the luxury electric company. Toyota said last month that it would invest $50 million in Tesla.
I got inside Blue Springs two years ago when I traveled to Mississippi to do research for the book. You can read about it here and also see some photos of what the factory looks like.
Toyota said it is still planning to hire 2,000 workers for the factory, and it will spend the next year training them and finishing the plant.
Posted on | May 26, 2010 | Comments Off
I'll be speaking on Friday May 28 in Lexington, KY at the third annual Japan/Kentucky Business Summit sponsored by the Japan-America Society of Kentucky. I'll be looking at the relationship between Japan and the United States, and the impact of Japanese companies on the American economy. The summit is being held at the Lexington Hilton. You can register here.
Posted on | May 16, 2010 | 1 Comment
Months back, I was invited to participate in the Ann Arbor Book Festival's writers conference. I've spoken at such events before, and I've always made it a point to listen to other writers' seminars. This time, my time constraints didn't allow me to attend any other programs except my own. But I think I got more out of the session than the other writers got from me!
For once, I wasn't talking about the subject of The Selling of the American Economy. I was talking about the process that went into writing it, as well as my other books, including The End of Detroit. I took lots of questions, but then I turned the tables on the group and asked them, "what are you writing about?"
It was fascinating to hear the projects that people are working on — memoir, poetry, investigations — and to know that some people are still brainstorming while others are three-quarters of the way through. Everyone took time to share their love of writing and to talk about the challenges of doing it for love and for a living. Some people clearly intend to write as a career; others are using writing as an outlet and a way to understand themselves and their families.
I left feeling recharged and excited. I'd encourage anyone who wants to write to simply do that. Write. Whether it's for a living, as an escape, as a way to puzzle out solutions to life's issues. Forming your thoughts and putting them down on paper, a computer screen or speaking them aloud is a way to find clarity. If you can inform others as a result, that is an additional reward.
Posted on | April 15, 2010 | 1 Comment
I was pleased to take part in the first Ann Arbor Book Festival, which coincided with the publication of The End of Detroit. It was fun to see people flocking to E. University Street for the book fair, and to speak at Rackham Auditorium along with chef Craig Common (foreshadowing my interest in the food world).
On May 15, I'll be participating in the 2010 Ann Arbor Book Festival. I'll participate in the Writers' Conference, which will take place all day at Mason/Haven Halls on the University of Michigan campus. The list of participants can be found here.
My talk at 2 p.m. will focus on Breaking New Ground in Non Fiction. For non-fiction writers, getting past the conventional wisdom can be a challenge. What are the best methods to draw new conclusions about what may seem to be familiar subjects and get past the status quo? This session will offer helpful advice on the kind of research an author must do to build a case, break new ground and have the courage to stand behind their conclusions.
I hope you'll come to the conference, the breakfast and all the other events surrounding the festival. Authors rock!
Posted on | April 15, 2010 | Comments Off
Many thanks to the McFarlen branch of the Genesee District Library system in Grand Blanc, Mich., for hosting me on April 14. It was an interesting discussion about what foreign investment can do for a local economy. The comments by former employees at General Motors, some who took buyouts, really added a fascinating perspective.
My next stop: the Harvard Business School. I've been invited to participate in a conference on the international economy on May 13-14. I'll post more details as they become available.
Posted on | March 25, 2010 | Comments Off
Coming up on Tuesday, March 30, at 6:30 p.m., at the Japan Society of New York:
Going green on the highway is all the rage today–but what will the green car look and drive like down the road? Thomas Stricker, Corporate Manager, Technical and Regulatory Affairs and Energy & Environment Research Group, Toyota North America, Rich Steinberg, Head of the Electric Vehicle Operations and Strategy Group, BMW North America, and Bill Visnic, Senior Editor, Edmunds' AutoObserver.com, consider the green car of the future.
Moderated by Micheline Maynard, Senior Business Correspondent, The New York Times.
Tickets
$11/$7 Japan Society members, seniors & students
Buy Tickets Online or call the Japan Society Box Office at (212) 715-1258, Mon. – Fri. 11 am – 6 pm, Weekends 11 am – 5 pm.
Posted on | March 12, 2010 | Comments Off
This week, Michigan Radio in Ann Arbor has been running a series asking experts about the auto industry crisis, and how things look for the state of Michigan.
On March 12, I talked about the auto industry's future. Have a listen here.
Posted on | February 15, 2010 | Comments Off
So far this month, the book has gotten plenty of attention, especially in light of the problems at Toyota.
On Feb. 6, I appeared on NPR's Weekend Edition,
where I
spoke
with guest host Audie Cornish.
On Feb. 13-14, C-Span's Book TV aired the event I did with Dean Robert J. Dolan at the University of Michigan's Ross School of Business, in which we discussed the book and took great questions from the audience.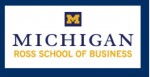 If you missed it, check the C-Span schedule because it's likely to air again.
Howard Kurtz invited me to be a guest on the Valentine's Day edition of Reliable Sources on CNN, where we discussed Toyota and the media.
Many thanks to these news organizations for their interest in the book and in my thoughts about Toyota and foreign investment.
Posted on | January 30, 2010 | Comments Off
The book is reviewed in Sunday's New York Times Book Review.
The review is by Felix Salmon, a blogger with the Reuters News Service (my alma mater) and a former writer for Portfolio Magazine.
It's a honor to see the book reviewed along with Paul Ingrassia's new book, Crash Course, which talks about Detroit's woes over the past few years. If you are interested in what happened after The End of Detroit, leaves off, be sure to pick up a copy of Crash Course.
Posted on | January 19, 2010 | Comments Off
I'm excited about my upcoming talk next Tuesday (1/26) at the Ross School of Business at U-Mich. I'll be in conversation at 4:30 p.m. with Dean Robert J. Dolan, discussing the book and the implications of foreign investment for the state of Michigan.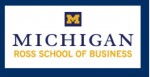 My talk with Dean Dolan is tentatively scheduled to be recorded by C-Span's Book TV for airing at a later date. I have a happy relationship with Book TV. They aired discussions on two of my previous books: my first one, Collision Course, which I spoke about at St. John's University Law School, and The End of Detroit, which I also talked about at Michigan in 2003. The End of Detroit talk was a popular one on C-Span and popped up years after I gave it.
If there's any topic you'd like to hear us discuss, feel free to comment or send me an email. Hope to see you there.
Here's an AP story about my talk:
UM hosts author of book on foreign business in US
Associated Press – January 19, 2010 4:14 AM ET
ANN ARBOR, Mich. (AP) – The author of a new book on the growing role of foreign business in the U.S. economy is joining the dean of the business school at the University of Michigan for a public forum.
On Jan. 26, Micheline Maynard and Dean Robert J. Dolan will discuss Maynard's book "The Selling of the American Economy: How Foreign Companies Are Remaking the American Dream."
Maynard is a transportation reporter for The New York Times. Her three other books include "The End of Detroit: How the Big Three Lost Their Grip on the American Car Market."
The afternoon event is at the Blau Auditorium in the Ross School of Business.
« go back
—
keep looking »