Hello, and welcome to my webpage. I'm a journalist, broadcaster, author and professor.
I write The Check blog at Forbes.com, which looks at everything happening in the world of food. You can read all my food and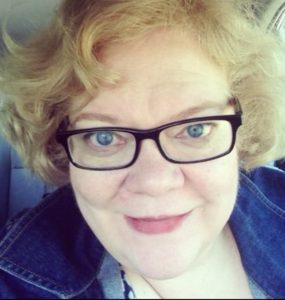 business stories for Forbes here.
Find my Forbes eBook, Hometown Holdouts, here. My essay on The Joy of Food Writing can be found at Medium here. 
I'm the editor and founder of Curbing Cars, a crowdfunded journalism project that looks at all things involving mobility.
There's so much going on in that world that we recently revived the project, and we just launched a weekly newsletter. Sign up here and receive it every Monday. You'll also find our Curbing Cars ebook, published by Forbes, here.
I'm an alumni of the daily NPR news program Here & Now, based at WBUR in Boston, which has 5 million listeners at 450 stations across the United States.
You also may know me from my years at The New York Times, from my appearances on PBS NewsHour, or from one of my other books, such as The End of Detroit, How The Big Three Lost Their Grip On The American Car Market. 
Look for me on Twitter @mickimaynard. I'm Micheline Maynard on Facebook and LinkedIn. I also post regular answers on Quora. I'm a contributor to Medium.com, and you can follow me there, too, @mickimaynard.
If you want to book me for a show, I have access to a landline, Report-IT on my mobile phone, Skype, can arrange for an ISDN, and I can arrive camera ready. You're welcome to email me at vmaynard@umich.edu.
You can also use that email address to arrange a speaking engagement.
My only product endorsement is for Vocalzone, the worst-tasting lozenges you can find. Believe me, they'll clear up your throat in no time. No money changes hands. Only lozenges.
That's it for an introduction. If you want all my career details, take a look at My Bio.