Hello, and welcome to my webpage. I'm a journalist, broadcaster, author, public speaker, and professor.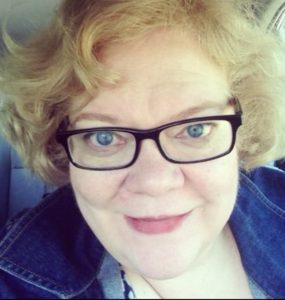 Here are some of the topics I'm pursuing these days.
BOOK PROJECTS: You may have heard my exciting news — I'm writing a book about Zingerman's! The tentative title is SATISFACTION GUARANTEED: HOW ZINGERMAN'S TRANSFORMED A CORNER DELI INTO A $70 MILLION GLOBAL FOOD COMMUNITY BY PRIORITIZING HAPPINESS
It's scheduled to be published by Scribner's in fall 2021, or early 2022 — in time for Zingerman's 40th anniversary.
I'd love to hear your memories of dining, shopping, learning and other experiences with Zingerman's community of businesses. Contact me at mamayn@aol.com and I will follow up.
FOOD WRITING.  I recently launched the CulinaryWoman Newsletter. Each week, we look at the dollars behind the dishes. It's food writing with a business twist — not something you can find everywhere.
In every issue, you'll find original journalism featuring a food industry person or topic, plus the CulinaryWoman of the Week. We also look at cookbooks, and you can find my most recent articles.
You can subscribe to CulinaryWoman here. Please tell your friends and networks!
I write The Check blog at Forbes.com, which looks at trends in the restaurant and food worlds. Lately, I've been devoting my time to documenting how the coronavirus is affecting the food world.
I'm writing about recipes and other stories for The Takeout. See my assembling series, which is meant to speed the way to putting together delicious meals.
You also might enjoy my recipes for my dad's corn pancakes, Betty Ford's triple chocolate cookies, glazed roast vegetables and more and more.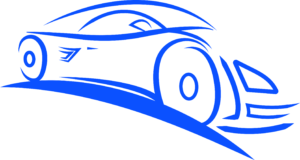 TRANSPORTATION. I'm the founder of Curbing Cars, an independent journalism project that began in 2013.
Curbing Cars looks at the future of transportation and its intersection with the environment. Our newsletter comes out each week on Substack. We'd love to have you subscribe and support our journalism.
I also contribute stories on transportation for other news outlets, including the Washington Post. 
You also can find an archive of my recent and archived transportation coverage for the New York Times here.
POLITICS. I write about American politics for ABC Australia, and send special greetings to friends Down Under.
BOOKS: Among my four books, my best known is The End of Detroit, How The Big Three Lost Their Grip On The American Car Market. Find it and all my other books here.
SOCIAL MEDIA: Look for me on Twitter @mickimaynard and my food tweets are found at @culinarywoman. I'm Micheline Maynard on Facebook and LinkedIn. My Instagram is also @michelinemaynard.
REACHING ME: You're welcome to email me at mamayn@aol.com. My newsletter has links to what I'm doing lately.
PRODUCERS: I have access to a landline, Report-IT on my mobile phone, Facetime, Skype, can arrange for an ISDN, and I can arrive at the studio camera ready.
APPEARANCES: I'm available for public speaking engagements. I can host your event, moderate a panel, and be a keynote speaker. Sadly, I'm unable to speak for free, but my rates are flexible. Email me with your proposal.
ENDORSEMENTS: My only product endorsement is for Vocalzone, the worst-tasting lozenges you can find. Believe me, they'll clear up your throat in no time. No money changes hands. Only lozenges.
That's it for an introduction. If you want all my career details, take a look at My Bio.