Hello, and welcome to my webpage. I'm a journalist, broadcaster, author, public speaker, and professor. I divide my time between New Orleans and Ann Arbor, Mich.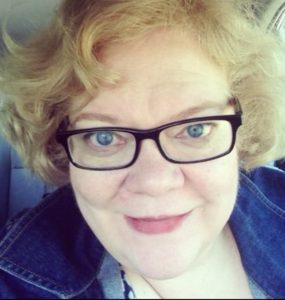 Here are some of the topics I'm pursuing these days.
COMMENTARY. I'm a contributing columnist at the Washington Post,  taking part in Post Opinions' Voices Across America portal. I concentrate on business and culture, publishing twice a month. You can read the announcement here. Most recently, I've written about the problems with summer, Chicago's chaotic mayor, national shortages of restaurant staff and the impact of grief on the workplace.
BOOKS: My new book is out now! It's called SATISFACTION GUARANTEED: How Zingerman's Built A Corner Deli Into A Global Food Community.

Satisfaction Guaranteed is available in hard cover, for Kindle and other eBook readers, as a CD and as an audio book. (That's me reading the introduction.)
You can order a copy from my Bookshop.org shop, from Amazon, or your favorite independent book seller. You'll find it for sale at Zingerman's Deli, and you can get it through the Zingerman's Press website.
Signed bookplates are available so you can turn your book into an autographed copy. Send a proof of purchase, a dedication and a return address to me at culinarywoman at gmail dot com.
I'm available for book events, either in person or virtual. Contact me for booking details. I can arrange to have books available for sale.
FOOD WRITING. I'm the editor of the CulinaryWoman Newsletter. My mission is to bring you stories of interesting people and trends in the food world, with a special emphasis on women. Our wonderful audience includes chefs, writers, and people who follow the food world.
Free subscribers receive the weekly newsletter on Sunday, but there is a variety of benefits available to paid subscribers, including my recommendations on travel books, TV series, podcasts and more. You can subscribe to CulinaryWoman here.
I'm writing about food topics for The Takeout. See my Assembling series, which is meant to speed the way to putting together delicious meals.
You also might reading my tips on shopping at gourmet markets, and enjoy my recipes for my dad's corn pancakes, Betty Ford's triple chocolate cookies, glazed roast vegetables and more and more.
OTHER BOOKS: Among my previous books, my best known is The End of Detroit, How The Big Three Lost Their Grip On The American Car Market. Find it and all my other books here.
SOCIAL MEDIA: Look for me on Twitter @mickimaynard and my food tweets are found at @culinarywoman. I'm Micheline Maynard on LinkedIn. My Instagram is also @michelinemaynard. I'm @culinarywoman on Tik Tok and there is a CulinaryWoman Facebook page.
REACHING ME: You're welcome to email me at culinarywoman at gmail dot com. Please be patient for a response.
PRODUCERS: I have access to a landline, Report-IT on my mobile phone, Facetime, Skype, can arrange for an ISDN, and I can arrive at the studio camera ready.
APPEARANCES: I'm available for public speaking engagements, virtually and in person. I can host your event, moderate a panel, and be a keynote speaker, as long as your group abides by COVID protocols. My rates are flexible. Email me with your proposal.
ENDORSEMENTS: My only product endorsement is for Vocalzone, the worst-tasting lozenges you can find. Believe me, they'll clear up your throat in no time. No money changes hands. Only lozenges.
That's it for an introduction. If you want all my career details, take a look at My Bio.