Micheline (pronounced Mish-a-leen) Maynard is an experienced writer, broadcaster and educator.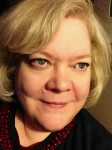 Known as Micki, she is a contributing columnist at the Washington Post, where her work is featured in Voices Across America, a project launched by Post Opinions. She writes on topics of business and culture.
She also contributes to The Takeout, Medium and the Ann Arbor Observer.
Maynard is known for her work with The New York Times, where she was the award winning Detroit bureau chief and a senior business correspondent.
She was senior editor of the daily Boston-based NPR program Here & Now, which broadcasts to an audience of 4.5 million listeners on 450 stations.
Her newest book is Satisfaction Guaranteed: How Zingerman's Built A Corner Deli Into A Global Food Community, set for publication by Charles Scribner's Sons on Feb. 22.  It looks at the history, business principles and future of the Zingerman's Community of Businesses in Ann Arbor, Mich.
Her book, The End of Detroit, predicted the collapse of the American carmakers and the rise of import carmakers in the U.S. well before both happened. Her next book, Satisfaction Guaranteed: How Zingerman's Built A Corner Deli Into A Global Food Community, will be published by Charles Scribner's Sons in 2022.
She has founded two independent journalism projects. CulinaryWoman, which follows the culinary world and produces a weekly newsletter and podcast. Curbing Cars looked at the future of transportation and its intersection with the environment, and resulted in a top-selling eBook and popular newsletter.
Maynard led the acclaimed public radio project, Changing Gears, which looked at the future of the industrial Midwest, and she has taught at the University of Michigan, Arizona State University and Central Michigan University.
______________________________________________________________________________
Awards
In 2009, Maynard was named the 11th winner of the annual Nathaniel Nash Award, which honors a Times reporter who excels in business and economics coverage, at home or abroad.
Maynard and a team of Times reporters shared two awards from SABEW, a business journalists' group, for their coverage in print and online of the General Motors bankruptcy.
The Changing Gears team received a regional Edward R. Murrow Award in 2012, as well as a National Headliner Award.
Scholar
At the University of Michigan, Maynard most recently was a lecturer in the Lloyd Hall Scholars Program. She has taught MBA students at the Ross School of Business since 2000.
Maynard was the director of the Donald W. Reynolds National Center for Business Journalism at Arizona State University from 2014 to 2015. She created the podcast, How To Cover Money, which became one of the most popular business podcasts on iTunes.
Maynard twice served as a Reynolds Visiting Professor of Business Journalism, at ASU in 2014, and at Central Michigan in 2013. At CMU, she created classes in business journalism and media entrepreneurship.
During 2012, she was a Hoover Fellow at Stanford University.
In 2010, she was a Reynolds Distinguished Visitor at Washington and Lee University in Virginia.
She was named a media fellow by the Japan Society of New York in 2002, and also was a Knight-Wallace Fellow at the University of Michigan in 1999-2000.
And in 1989-1990, she was chosen as a Knight-Bagehot Fellow in Business and Economics Journalism at Columbia University, receiving a graduate certificate.
She holds an undergraduate degree from Michigan State University, where she received the 2014 Distinguished Alumni Award, and has a certificate in business and economics journalism from Columbia.
Author
Maynard published 2003's well-regarded The End of Detroit: How the Big Three Lost Their Grip on the American Car Market, which foresaw the collapse of Detroit carmakers. Published by Random House, it appeared in paperback in 2004.
The German newsmagazine Stern dubbed her "the bravest woman in Detroit" for writing The End of Detroit, and her book has been used as a text at a number of universities. It also inspired the name of a rock band.
The Selling of the American Economy: How Foreign Companies Are Remaking the American Dream was published in 2009 by Random House. The book was excerpted in The New York Times and the International Herald Tribune, and featured on National Public Radio.
Earlier books include The Global Manufacturing Vanguard, published in 1998, and Collision Course, published in 1995.
Appearances
Maynard is a regular guest on national and international television, such as PBS NewsHour, CNBC's Squawk Box, ABC's 20/20, The Today Show, and BBC World News.
She appears frequently on NPR programs including Here and Now, All Things Considered, Morning Edition and on public radio's Marketplace. Her appearances also include Stateside on Michigan Radio and Texas Standard on public radio stations across that state.
She is an experienced public speaker, including appearances at Harvard, Dartmouth, Columbia, Michigan, Michigan State, The University of Nevada Reno, Wayne State and Indiana State.
She has spoken to the non-profit and civic groups including the Massachusetts Specialty Food Association, Boston Center For Adult Education, Southern Automotive Conference, Women In Restructuring Confederation, US-China Chamber of Commerce, Economic Club of Grand Rapids, the Michigan Chamber of Commerce, and the Ann Arbor City Club, as well as many civic organizations.
Culinary Background
A trained cook and enthusiastic student, she studied with Patricia Wells in Paris and took classes at Le Cordon Bleu in Ottawa and Zingerman's in Ann Arbor as well as the Viking Cooking School in Greenwood, MS and the New Orleans Cooking Experience.
Her food writing has appeared in the Times, the Chicago Tribune, Forbes, Michigan Alumnus, and on a variety of websites including Epicurious, CityLab, Journeywoman, and Gadling. She is a member of Les Dames d'Escoffier, and her work has been nominated for a James Beard Award.