I'm excited about my upcoming talk next Tuesday (1/26) at the Ross School of Business at U-Mich. I'll be in conversation at 4:30 p.m. with Dean Robert J. Dolan, discussing the book and the implications of foreign investment for the state of Michigan.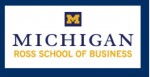 My talk with Dean Dolan is tentatively scheduled to be recorded by C-Span's Book TV for airing at a later date. I have a happy relationship with Book TV. They aired discussions on two of my previous books: my first one, Collision Course, which I spoke about at St. John's University Law School, and The End of Detroit, which I also talked about at Michigan in 2003. The End of Detroit talk was a popular one on C-Span and popped up years after I gave it.
If there's any topic you'd like to hear us discuss, feel free to comment or send me an email. Hope to see you there.
Here's an AP story about my talk:
UM hosts author of book on foreign business in US
Associated Press – January 19, 2010 4:14 AM ET
ANN ARBOR, Mich. (AP) – The author of a new book on the growing role of foreign business in the U.S. economy is joining the dean of the business school at the University of Michigan for a public forum.
On Jan. 26, Micheline Maynard and Dean Robert J. Dolan will discuss Maynard's book "The Selling of the American Economy: How Foreign Companies Are Remaking the American Dream."
Maynard is a transportation reporter for The New York Times. Her three other books include "The End of Detroit: How the Big Three Lost Their Grip on the American Car Market."
The afternoon event is at the Blau Auditorium in the Ross School of Business.