So far this month, the book has gotten plenty of attention, especially in light of the problems at Toyota.
On Feb. 6, I appeared on NPR's Weekend Edition,
where I
spoke
with guest host Audie Cornish.
On Feb. 13-14, C-Span's Book TV aired the event I did with Dean Robert J. Dolan at the University of Michigan's Ross School of Business, in which we discussed the book and took great questions from the audience.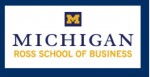 If you missed it, check the C-Span schedule because it's likely to air again.
Howard Kurtz invited me to be a guest on the Valentine's Day edition of Reliable Sources on CNN, where we discussed Toyota and the media.
Many thanks to these news organizations for their interest in the book and in my thoughts about Toyota and foreign investment.